'Attack of the Cyber Octopuses' is a retro-futuristic cyberpunk short film. It recreates the look and feel of the Eighties Sci-fi classics, without using CGI nor chroma key.
ATTENTION! THE LIMITED SIGNED BLU-RAYS ARE ALL SOLD OUT! BUT YOU CAN GET A NON-SIGNED VERSION FROM OUR OFFICIAL RE-SELLER, HERE: http://goo.gl/eqcNXg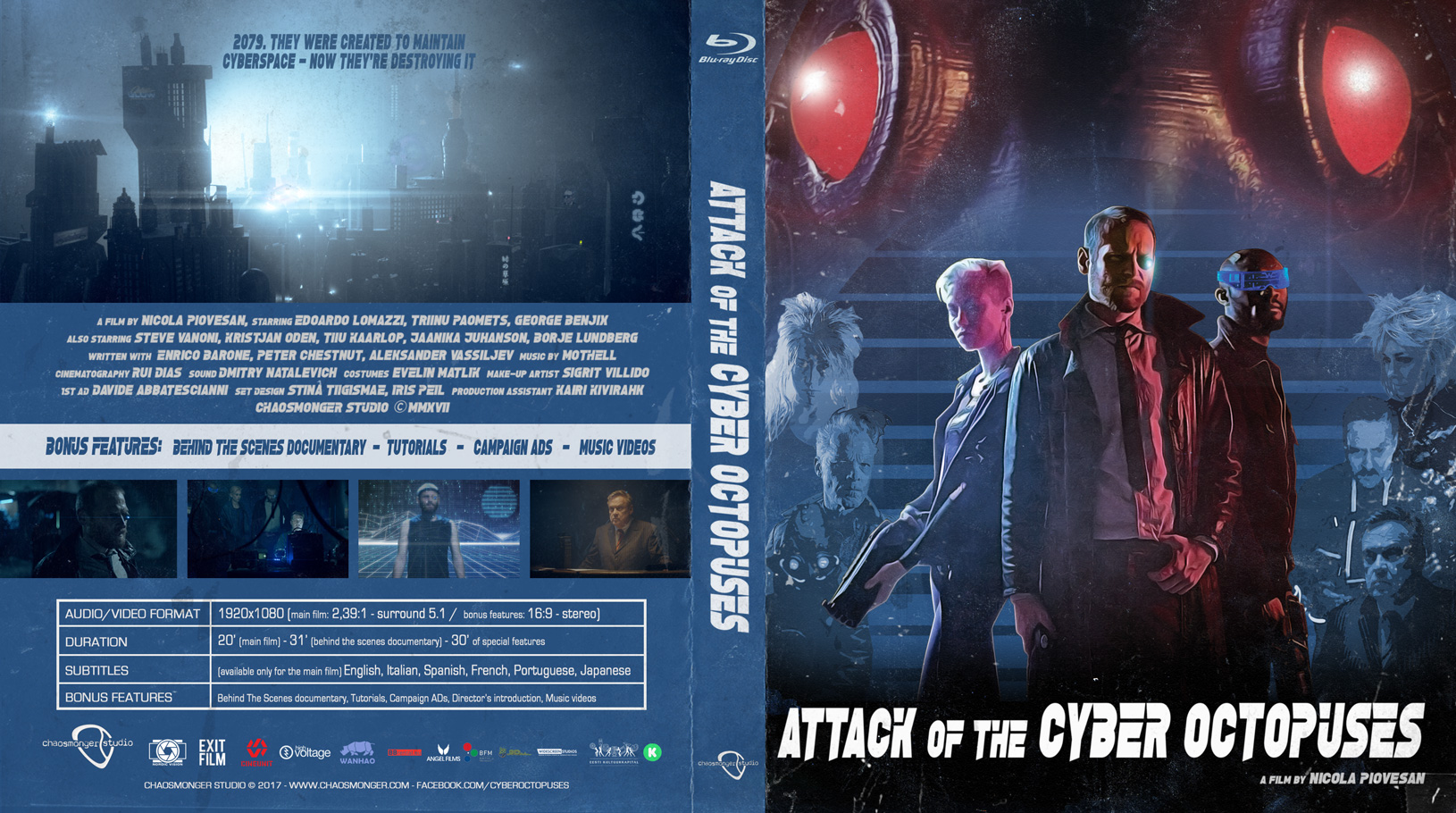 This is a limited and SIGNED by Film Director BluRay edition!
SHIPPING WORLDWIDE INCLUDED!
Only 10 copies available!
It contains:
- Attack of the Cyber Octopuses (20')
- Behind the Scenes documentary (31')
- Bonus Features (25')
The main film is also available with the following subtitles: English, Italian, Spanish, French, German, Japanese, Portuguese, Brazilian PT.
PLEASE NOTE:
This BluRay might have problems on Sony Players and Play Station.