'Attack of the Cyber Octopuses' is a retro-futuristic cyberpunk short film. It recreates the look and feel of the Eighties Sci-fi classics, without using CGI nor chroma key.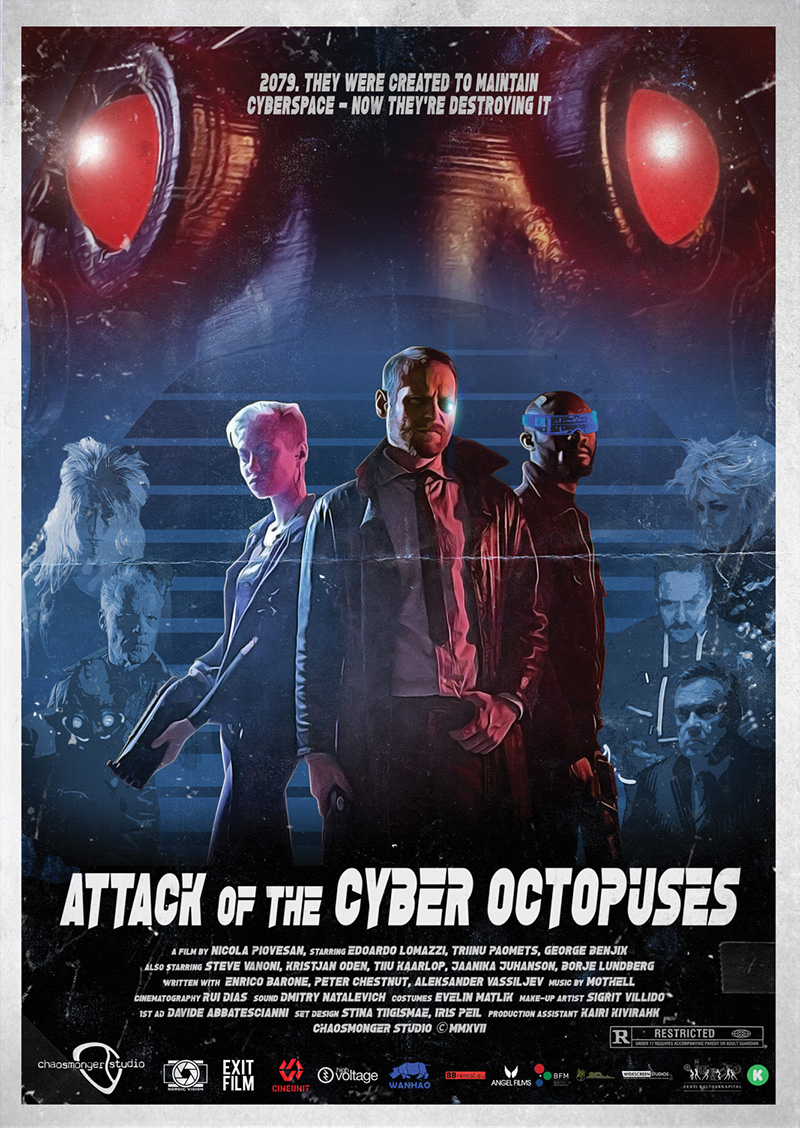 This is a limited and SIGNED by Film Director Poster!
SHIPPING WORLDWIDE INCLUDED!
Only 40 copies available!
A1 size (59,4 x 84, cm / 23.4 x 33.1 in). High quality printing on 120g paper.
PLEASE NOTE: The Poster will be shipped folded on an A4 envelope, for faster and easier delivery and also in truly B-Movies spirit.