'Attack of the Cyber Octopuses' is a retro-futuristic cyberpunk short film. It recreates the look and feel of the Eighties Sci-fi classics, without using CGI nor chroma key.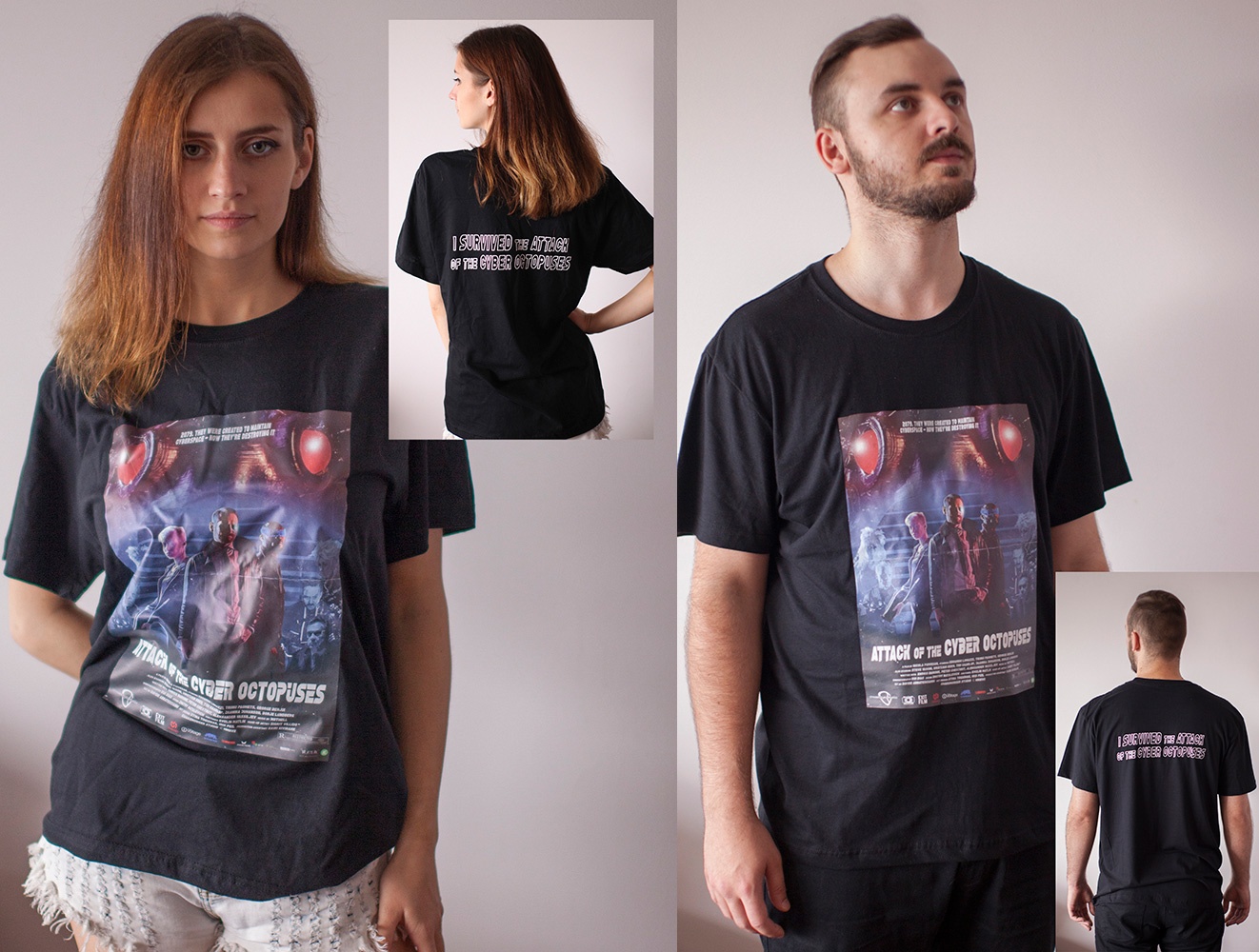 This is a limited and original T-Shirt!
SHIPPING WORLDWIDE INCLUDED!
Only few available! Unfortunately some sizes are sold out already!
Unisex. 100% cotton. High Quality heatpress printing.